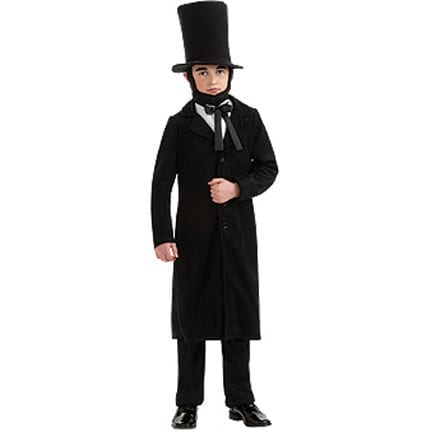 Click on a thumbnail to view full size image.
Pager item 1
Abraham Lincoln
A presidential costume that is great for book reports.
SKU# 884719-2xw
$34.99
*Please call for current inventory, our website does not guarantee items are in stock immediately
Abraham 'Abe' Lincoln kids costume includes dickie with attached vest, coat, pants and hat.