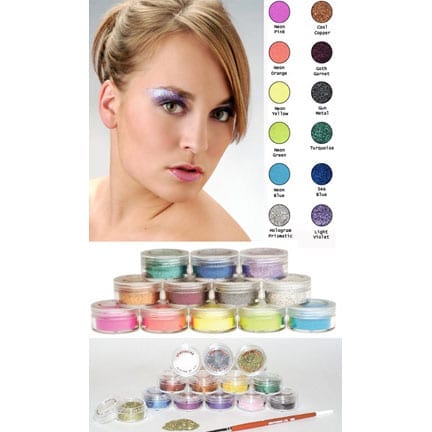 Click on a thumbnail to view full size image.
Pager item 1
Facepaint Glitter
Great for sparkly facepaint accents!
SKU# 9620x-36
$7.99
*Please call for current inventory, our website does not guarantee items are in stock immediately
Great for sparkly face paint accents! These loose glitters are very pigmented and are great for face painting or glitter beards!