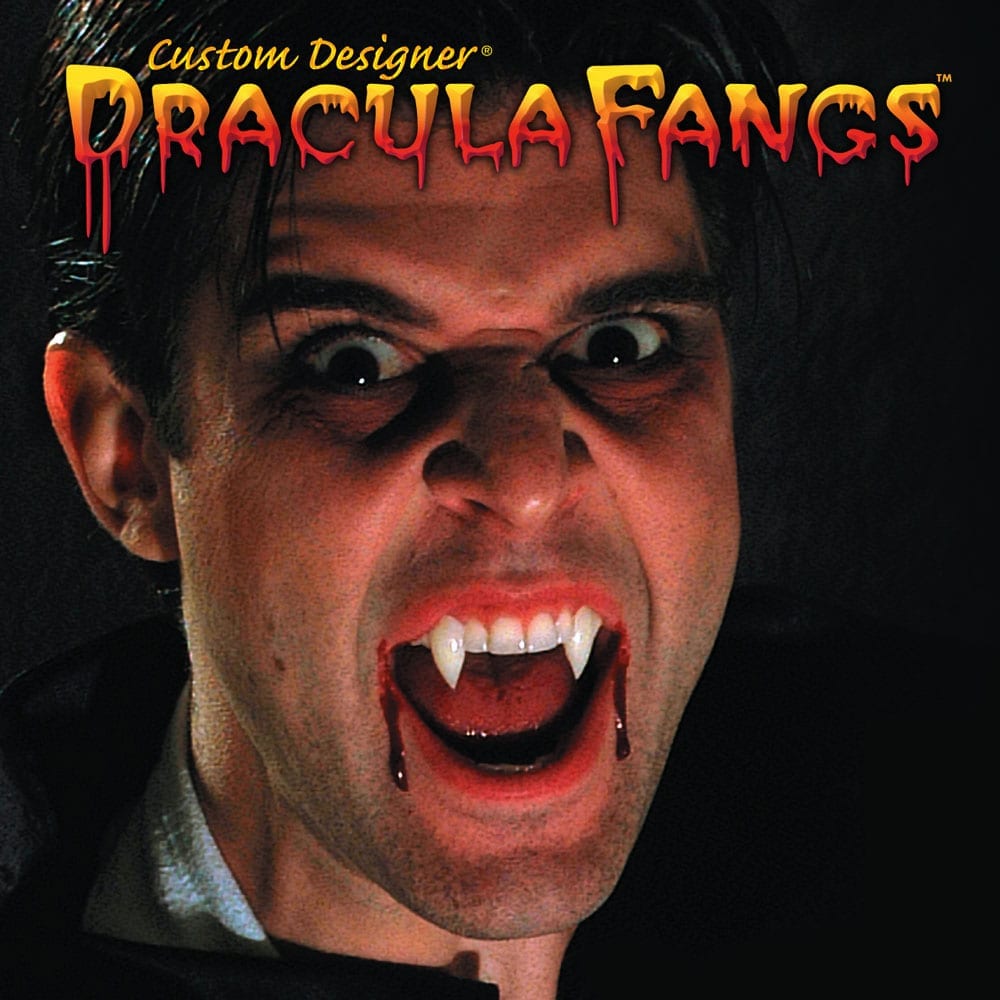 Click on a thumbnail to view full size image.
Pager item 1
Pager item 2
Pager item 3
Foothills Dracula Fangs
Both upper and lower fangs! A dynamite visual impression that will startle your friends and victims!
Best engineered fangs on the market
Streamlined for Comfort…and Locking Double Chambered for Superior Secure Fit!
Unique custom partial plate application to fit your bite perfectly
Quality Fangware for Realistic Performance
Our Custom Designer® line of fangs will not fall out
Continuously removable and re-usable without adhesives
Easy talking
Wear while drinking cool beverages
Blows away the competition
Non-Toxic- No awful smelling or tasting chemicals
Size refers to the size of the fangs. Your choice on how large you want them to be.
SKU# FH02Cxx-6
$21.99
*Please call for current inventory, our website does not guarantee items are in stock immediately
Both upper and lower fangs! A dynamite visual impression that will startle your friends and victims!
Best engineered fangs on the market
Streamlined for Comfort…and Locking Double Chambered for Superior Secure Fit!
Unique custom partial plate application to fit your bite perfectly
Quality Fangware for Realistic Performance
Our Custom Designer® line of fangs will not fall out
Continuously removable and re-usable without adhesives
Easy talking
Wear while drinking cool beverages
Blows away the competition
Non-Toxic- No awful smelling or tasting chemicals