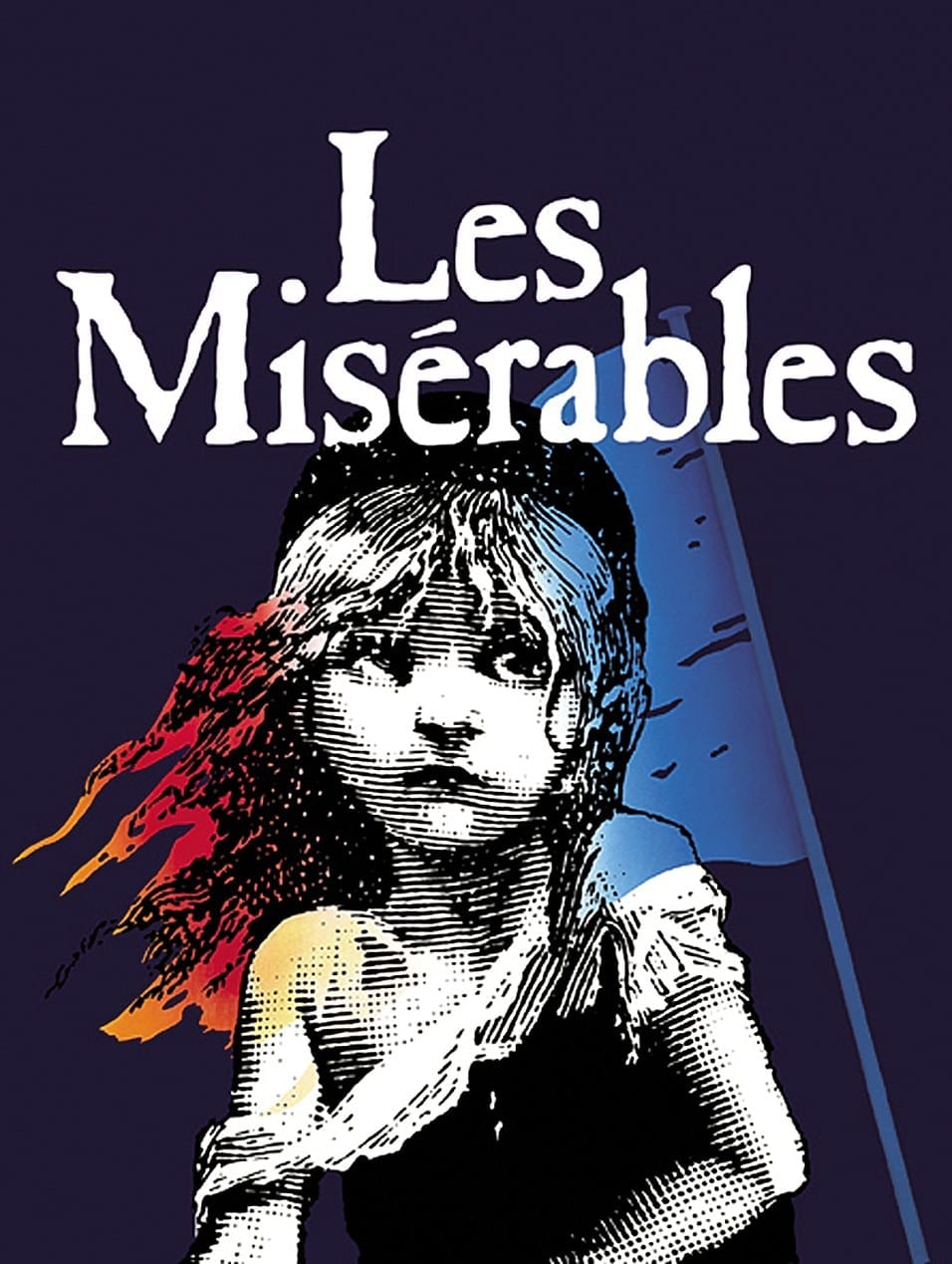 Click on a thumbnail to view full size image.
Pager item 1
Pager item 2
Pager item 3
Pager item 4
Les Miserables
Based on the novel by Victor Hugo, Les Misrables was originally conceived for the stage by Claude-Michel Schanberg and Alain Boublil. The production reunited many of the creative artists from the Royal Shakespeare Company's adaptation of Charles Dickens' The Life and Adventures of Nicholas Nickleby. An epic saga of social injustice, Les Misrables  follows the life of Jean Valjean, imprisoned for nineteen years for stealing a loaf of bread. After his release, Valjean is hounded relentlessly by the fanatic police inspector Javert for breaking his parole. In the end, Javert's obsession leads the two men to a confrontation in the sewers of Paris, a confronation from which only one of them will walk away. Les Misrables opened in London in 1985 at the RSC's Barbicon Theatre. A monumental success, the production was moved to New York two years later with the original Valjean, Colm Wilkinson, repeating his critically acclaimed performance. The New York production opened at the Broadway Theatre on March 12, 1987
Costumes Available
Please call 1-419-334-3236 or contact us to request a costume plot for your upcoming production.
Ordering Instructions
Click here to view our ordering instructions.
Rental Policies
Click here to view our theartical rental policies.
Costume Plots
Click here to view and download available costume plots.
Information Packet
Click here to view and download our information packet.
About Costume Holiday House
Currently shipping rental costumes to all 50 states, Costume Holiday House offers a choice of arrival dates to accommodate your rehearsal schedule. Each costume comes bagged, individually tagged, and fully accessorized to make your final preparations before opening night as easy as possible.
We at Costume Holiday House look forward to assisting you in costuming your production. Whether you are a long time customer or this is your first time working with us, we hope that you find the quality of our staff and service helpful enough that you come back again and again and again.
For over 50 years of costuming excellence Costume Holiday House has been providing quality costumes at affordable prices for High Schools, Colleges, Community Theatres, Operas and Professional stock companies. With over 50,000 quality costumes, our competent staff of theatrical professionals are anxious to serve your every need. Please, feel free to contact us for any question inquires or special needs for your next production.
Based on the novel by Victor Hugo, Les Misrables was originally conceived for the stage by Claude-Michel Schanberg and Alain Boublil. The production reunited many of the creative artists from the Royal Shakespeare Company's adaptation of Charles Dickens' The Life and Adventures of Nicholas Nickleby. An epic saga of social injustice, Les Misrables  follows the life of Jean Valjean, imprisoned for nineteen years for stealing a loaf of bread. After his release, Valjean is hounded relentlessly by the fanatic police inspector Javert for breaking his parole. In the end, Javert's obsession leads the two men to a confrontation in the sewers of Paris, a confronation from which only one of them will walk away. Les Misrables opened in London in 1985 at the RSC's Barbicon Theatre. A monumental success, the production was moved to New York two years later with the original Valjean, Colm Wilkinson, repeating his critically acclaimed performance. The New York production opened at the Broadway Theatre on March 12, 1987