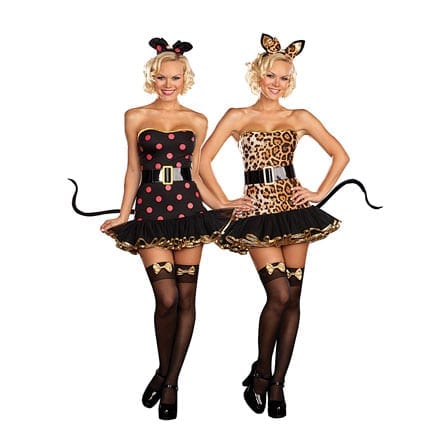 Click on a thumbnail to view full size image.
Pager item 1
When the Cats Away Reversible Costume
When the cats away the mice will play! You can be the Cat or the Mouse in this awesome reversible costume!
Dress, tail, belt, two headbands, stocking toppers.
Not included: Stockings, shoes.
SKU# 5976-69
$56.99
*Please call for current inventory, our website does not guarantee items are in stock immediately