Best Theatrical Musicals for Halloween
Zombie Prom
A lesser known, off-broadway production that was adapted into a short film in 2006 is the story of rebellious Jonny at Enrico Fermi High School turned into a Zombie just in time for prom. Zombies have always been a fan favorite during Halloween–the costume is easily found from old distressed clothes combined with a variety of well applied makeup; which we sell both on our stores and online. Our staff is also well-trained in makeup and how to create the best look for that gore-filled deadened zombie look.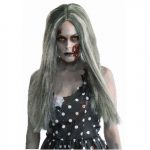 Into the Woods
Brought back to attention with the newly adapted Disney version, Into the Woods isn't the first show you would match with the word 'Halloween'. Filled with witches, wolves, curses, and fairy tale favorites, all of which are quite popular to dress up as during the hours of Trick-or-Treating. It also depicts the woods as a dark, confusing, and unpredictable place. Both rentals and purchase items are available within our company. Whether a decrepit or beautiful witch, a wolf, Little Red, Cinderella, Rapunzel, or a Prince, we have what you are looking for.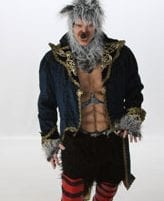 Feed me, Seymour!" What could be more horrifying than a man-eating alien plant demanding to be fed? Well, everything compared to this hilarious comedy about a poor plant shop attendant who finds himself caring for Audrey II. From dorky Seymour, to the ditzy Audrey, to the high pain-loving Orin dentist, we have outfits for every party member.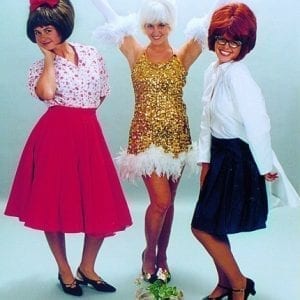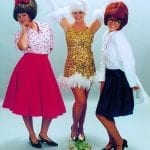 Rocky Horror Picture Show
This cult classic always has a following during Halloween, and everyone ends up hopping to the Time-Warp again. Whether you're looking for the iconic wigs for Riff Raff, and Dr. Frank N. Furter, a French maid's outfit for Magenta, or the sparkly gold hat and coat for Columbia we can help you out. We have fishnets, fingerless gloves, and the perfect makeup for that over-the-top desired look that comes from every Rocky fan.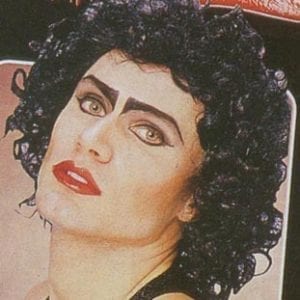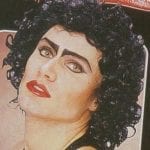 Dracula
Who wouldn't think of Dracula and vampires on Halloween? This musical premiered on Broadway in 2004, and has since been revised. The story of the Transylvanian vampire who preys on women to be his wives, and hunted by Doctor Van Helsing, this story has been retold over and over again in movies, tv, and on the stage. Who wouldn't look the part in this amazing costume.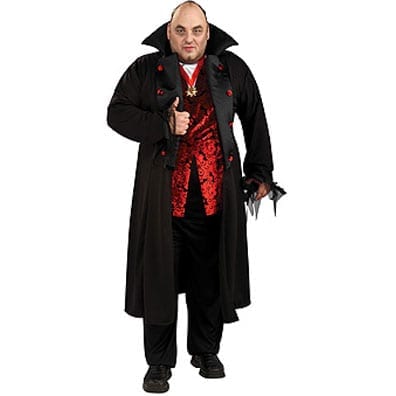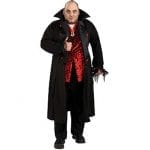 Sweeny Todd
No one wants to mess with the Demon Barber of Fleet Street, that is, unless they want to get cooked in a meat pie by his crazed downstairs neighbor Mrs. Lovett. Baked with cannibalism, gore, and revenge, this dark tale is a perfect couple costume, or a group if people simply want to go as Todd's victims.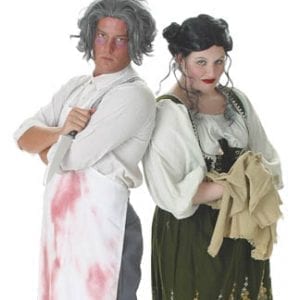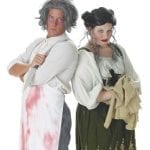 Jekyll & Hyde
A story of two sides of a man who falls in love with two very different women, this musical is truly spectacular for a dark Halloween night tale. Whether you want to couple dress as the lovely Emma and Dr. Jekyll, or the tempting Lucy and Mr. Hyde. The time period is a very elegant and styli zed one, which we have a wide variety for rental and purchase.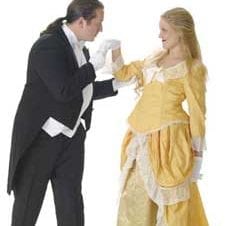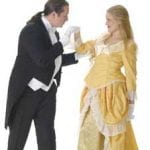 Young Frankenstein
Mel Brooks brought us something truly special with Young Frankenstein, which was only amplified when brought to life on the big stage. Young Frankenstein has pretty much any style of character you can think of to dress up as: The young crazed doctor, the disfigured assistant, the beautiful Swedish helper, the overly-glamorous wife, the monster, the policeman, and the blind hermit. Young Frankenstein is a musical you can truly have fun with, and enjoy as a single person, couple, or as a family and whole group.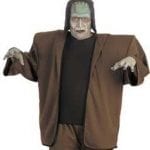 Addams Family
As with our last blog, Addams Family has been a fun and traditional part of the Halloween season since their debut in the late 1930s, 1990s feature film, and live musical in 2010. There's a part for every family or group member, and the costumes and personas themselves are hysterical, to be put simply. The passionate Gomez and Morticia, the morbid Wednesday, the oddball Pugsley, and the crazy Fester and Grandma, all shadowed by Lurch and Cousin Itt, no family tops this one on Halloween.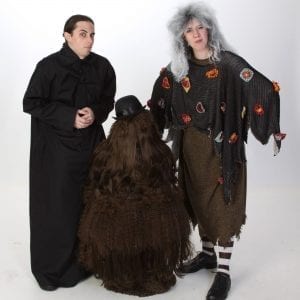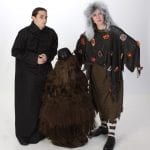 Phantom of the Opera
One of the most well-known Andrew Lloyd Webber musicals, and also the longest running musical on Broadway, it's easy to see why this musical always comes to mind when thinking of Halloween. From eluding phantoms who sing like angels within the sewers of a haunted opera house, Phantom of the opera offers a chilling score and iconic looks for any party, especially Masquerades. We can help give that feel you're looking for with costumes that fit this iconic era. The Phantom's Red Death costume has won costume awards at parties and been displayed at Thespian Festivals around the nation.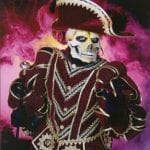 **Certain productions above have plots available to you upon request by following the link.