Get Retail Items for Your Production!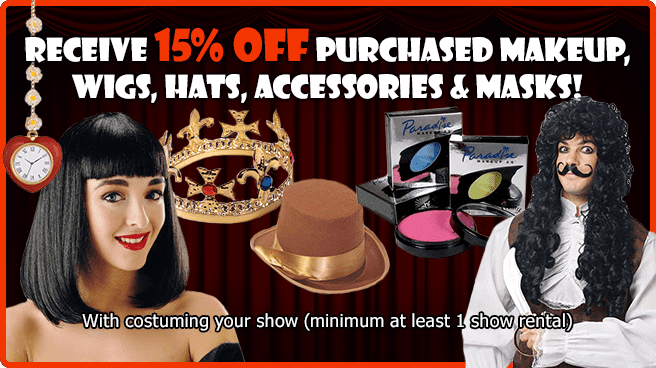 Whether they be props, makeup, wigs, or set dressing, you're almost always in need to purchase items for your production to truly bring it to life. As always, Costume Holiday House is always here to help. We now offer 15% off retail items when you rent costumes through our Theatrical Department for your production! Here are just a few examples of what we carry: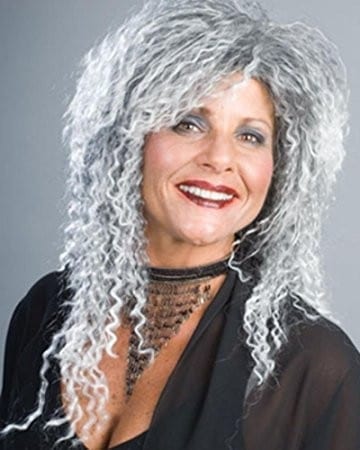 Wigs
Wigs can give that little touch to a character to make them more realistic, help when natural hair isn't behaving, or can take you from a messy ponytail into an elaborate yet elegant style for a quick-change. We offer wigs of a variety of styles and colors, perfect as the come or available to be styled as needed.
Masks
Whether you're going for the Vaudeville commedia dell'arte, the dramatic masquerade of Phantom of the Opera, or trying something outlandish like steam punk, we have all types of styles of masks in stock, plain or glittered out.
Makeup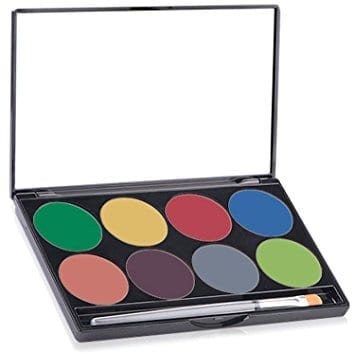 We carry professional quality BenNye and Mehron makeup. Whether you need just the simple stage makeup, or something far more old and gruesome, we have professionals who can help you look for the correct product to fit your look.
Feel like you're missing something, but not sure what it is? We now offer Retail plots with shows to help you remember those extra little things you might be forgetting! Follow the link to our website to see what shows we have available to rent!