Here at Costume Holiday House, we always try to stay on top of the game. Through collaboration with several licensing agencies, including Musical Theatre International, we are able to find out which plays and musicals are becoming available, and which ones are going to be popular.
Last year, when we found out that Shrek the Musical was going to be released, our head costume designer began researching the show. She was able to collaborate with the director at Celina High School in Ohio, to come up with a professional, yet functional, set of costumes for the show.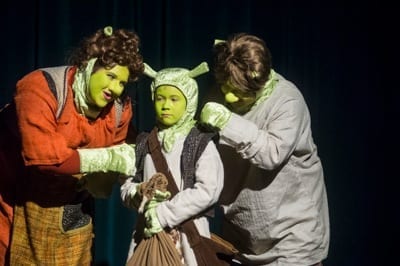 Little Shrek with his parents, Mama and Papa Ogre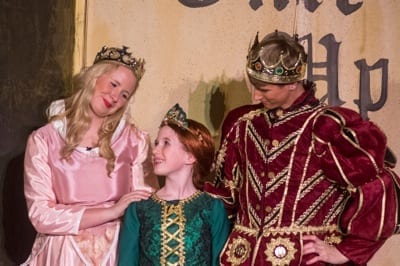 Little Fiona with her parents, Queen Lillian and King Harold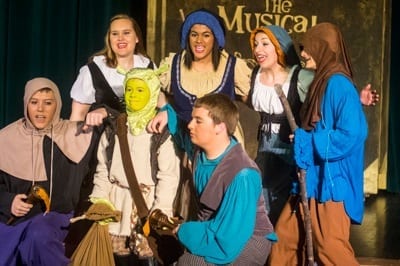 Little Shrek surrounded by the Happy People of the chorus.
Shrek, all grown up!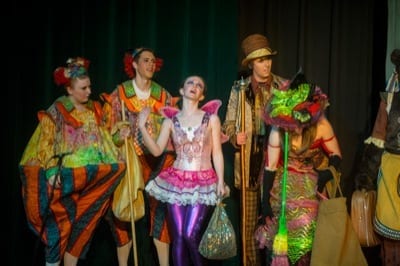 Tweedle Dee & Tweedle Dum, the Sugar Plum Fairy, the Mad Hatter and a Witch!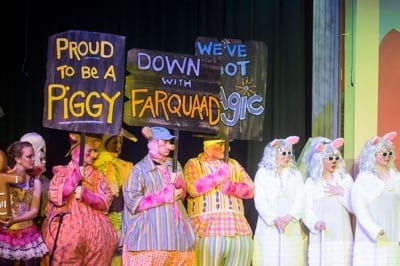 The Three Pigs and the Three Blind Mice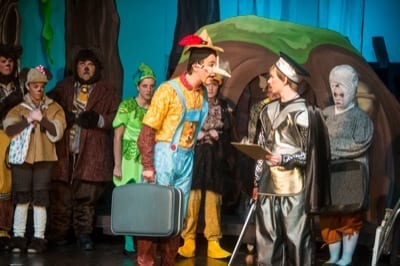 Pinnochio, with a group of fairytale creatures, talking to a Guard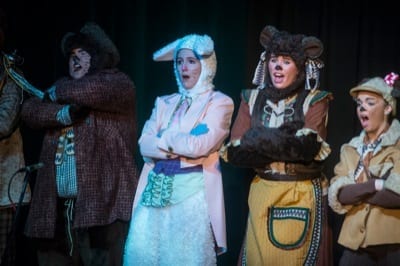 Papa Bear, the White Rabbit, Mama Bear and Baby Bear
Shrek surrounded by Fairytale creatures including: Mad Hatter, the Tweedles, Pinocchio, White Rabbit, Witch, the 3 Bears, the 3 Pigs, Big Bad Wolf, Cobblers Elf, Peter Pan, Sugar Plum Fairy, Ugly Duckling and Humpty Dumpty!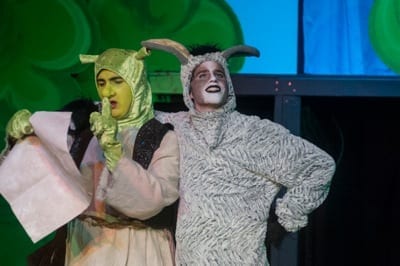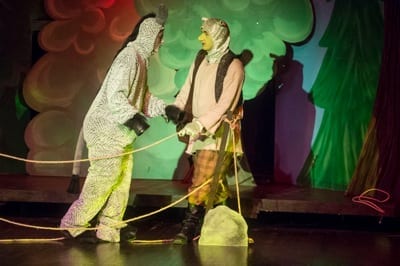 Best buds, Shrek and Donkey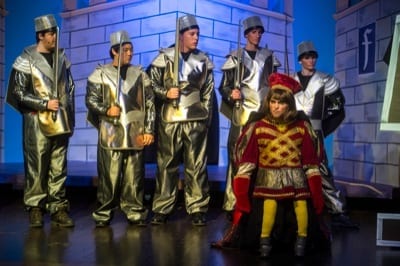 Lord Farquaad with his Guards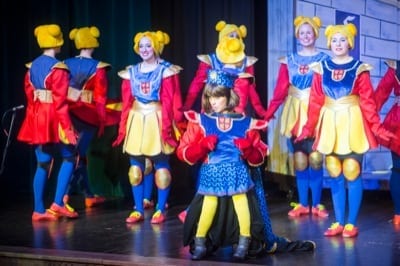 Lord Farquaad with his Duloc Performers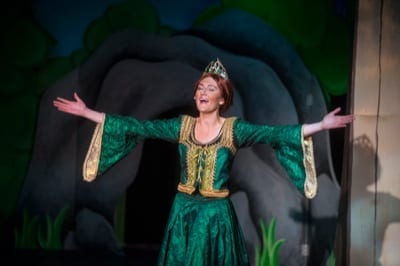 Princess Fiona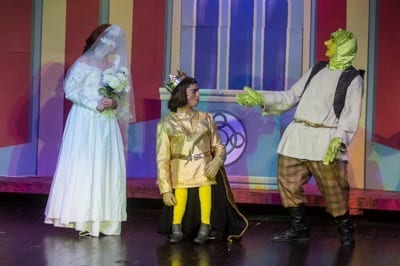 Princess Fiona, Lord Farquaad and Shrek at the Wedding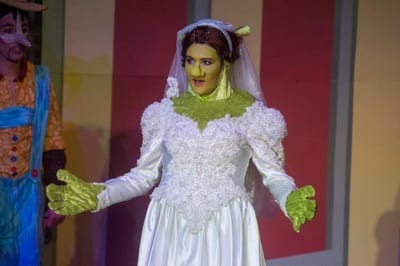 Fiona in her true Ogress form
For more information about renting costumes for Shrek the Musical, fill out our inquiry form or download our free theatrical rental packet.