2017 – 2018 Theatrical Season's Most Popular Shows
With each passing year comes a new set of popular shows that schools and theatres have asked us to help costume them. Some shows stay on the list from year to year, while other are new and change from year to year. Here are the 2017-2018 theatre season's most popular productions.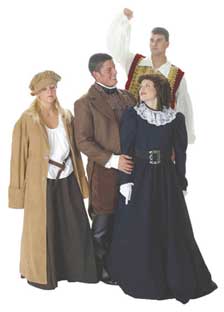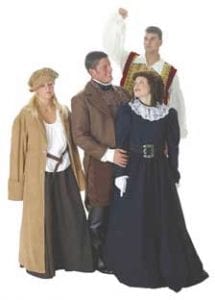 10. Les Mis
Period pieces are always difficult to costume, especially with military uniforms. From military uniforms to peasants, to the rich students, to the Thenardier's gaudy wedding attire, we what you need to make your production of Les Mis a success.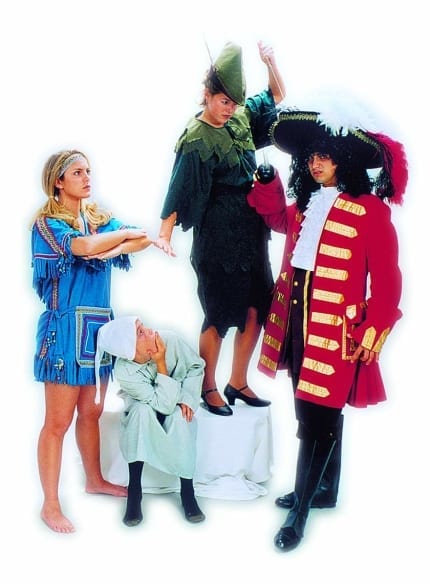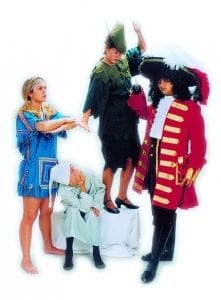 9. Peter Pan
Whether you're rooting for Peter Pan or the Pirates, this classic tale of the boy who never grew up. The appeal of renting Peter Pan is you have large groups of similar costumes- pirates, Indians, lost boys. There's also the appeal of Nana and the Crocodile.
8. Music Man
Music Man can always be a hard show to costume, due to it being such a specific period, and the requirements for chorus characters, and the needs for Harold Hill, the band boys, and of course the Pick-a-Little Ladies. Music Man is a show we are always excited to put together and ship out.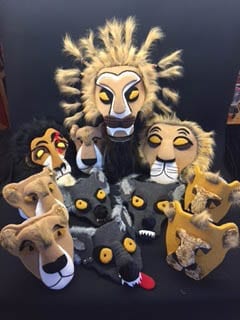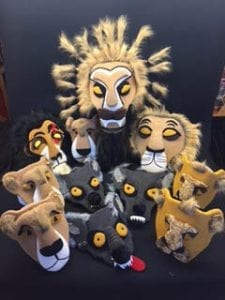 7. Lion King, Jr.
From the animated Disney production to the stage production, the Lion King, Jr. has been a phenomenon wherever it is performed. And with the upcoming live animation coming out soon, that popularity is only going to grow. Lion King, Jr. has a very unique look about it, from the beautiful batik costumes to the glorious stylized masks.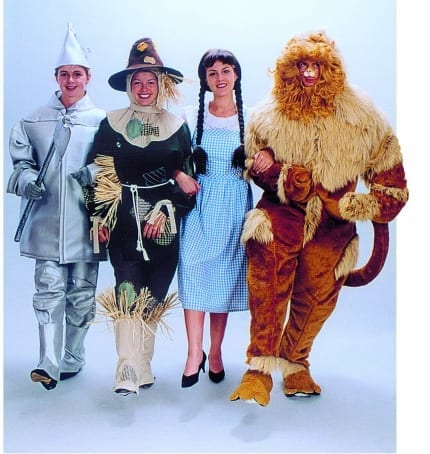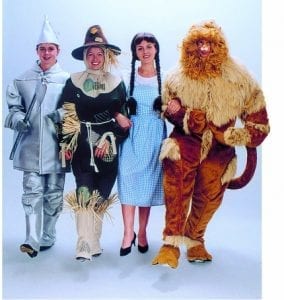 6. Wizard of Oz
With Wizard of Oz coming up on its 80th anniversary, no wonder it's popular. From munchkins to the folk of the Emerald City, to the Winkies of Kiamo Ko, we are here to help you bring Oz to life. Whether you're just looking for the poppy costumes, or you need a variety of everything, Wizard of Oz is always a popular production every year.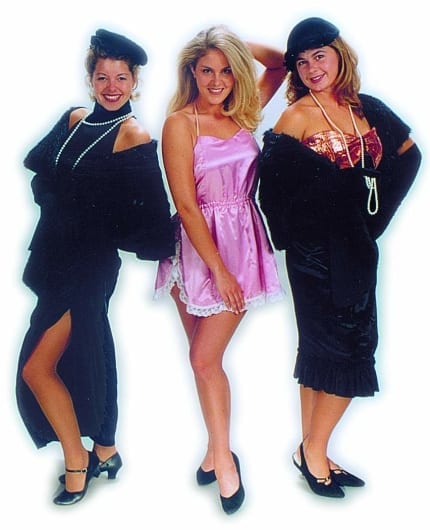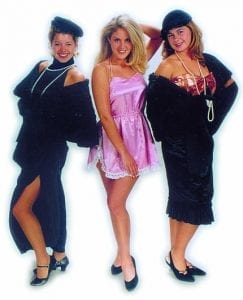 5. Guys & Dolls
How about a night at the Hot Box? Guys and Dolls is always a favorite among high schools, from the catchy characters to the bright colors of the costumes. When finding group sets for the Mission Band, Bushel and a Peck, and Take of your Mink, we have a variety of styles and colors to fit your needs.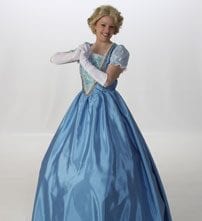 4. Cinderella
Cinderella is one of the most iconic fairy tales of our time, and it is easy to see why it is so popular to put on the stage, and equally popular to rent. Whether you need something for everyone, or are just looking for a transformation dress, these items aren't something you can simply wing from a closet.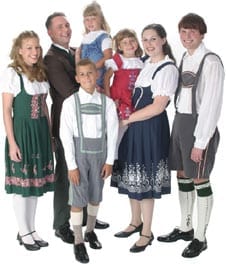 3. Sound of Music
Another iconic production from Rodgers and Hammerstein, the Sound of Music is an obvious entry for our top ten list for one simple reason: the Von Trapp children. Finding sailor and curtain outfits are hard enough, but to find seven matching sets, and f course you also have the beautiful Tyrolean clothing to think of: lederhosen, jackets and dirndls.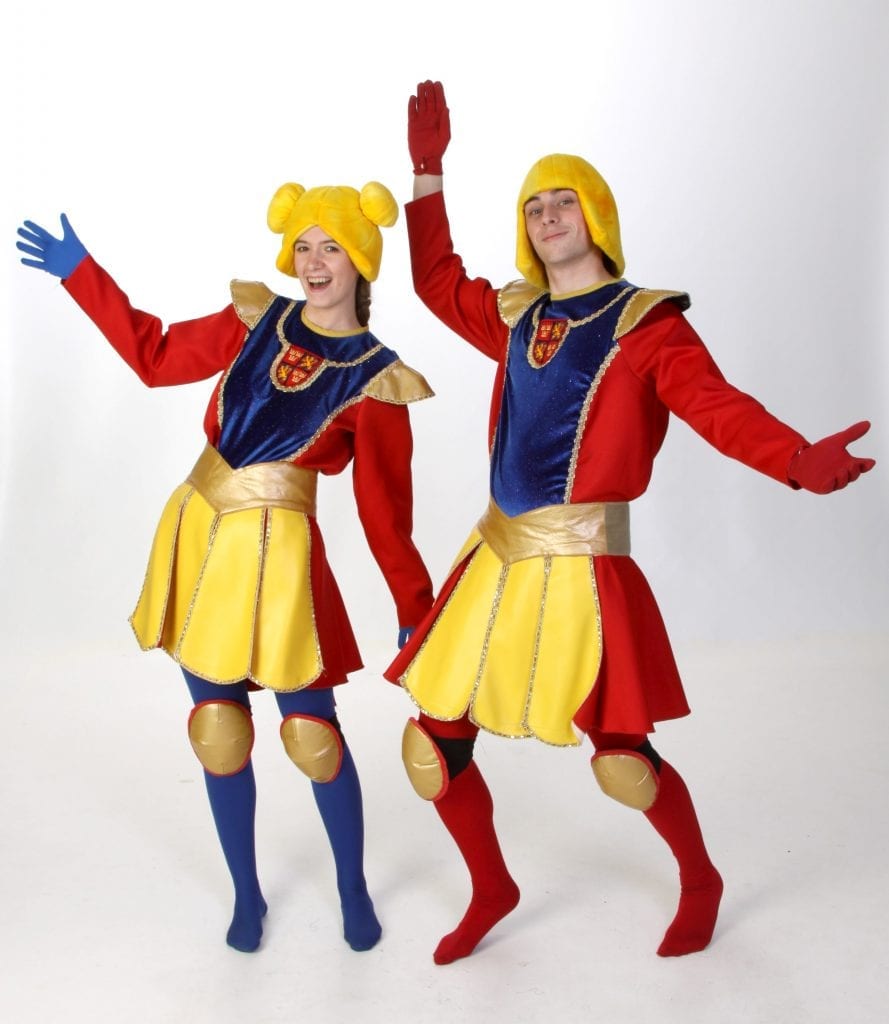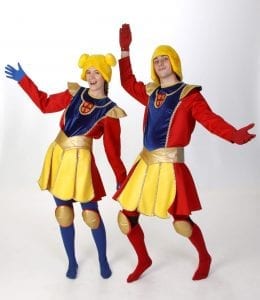 2. Shrek
One of the newer productions on this list, Shrek has made our top ten lists since it's licensing became available. The fairy-tale feel mixed with the Duloc Dancers can be a real pain trying to pull out of a closet when you mostly deal with realistic productions.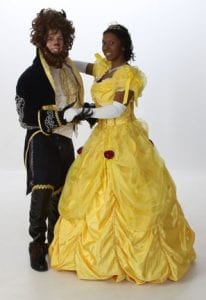 1. Beauty & the Beast
There are a multitude of reasons why Beauty and the Beast is consecutively in the first few places of our top ten list every year, but we like to think most of all because they are AWESOME! We've shipped our Beauty and the Beast not only across the nation, but overseas as well. You know you have something special when Europe is calling you for your enchanted objects.
For more information regarding our costume plots and rental packets, follow the links!