June 9th is fast approaching, and with it comes the 2019 Tony Awards!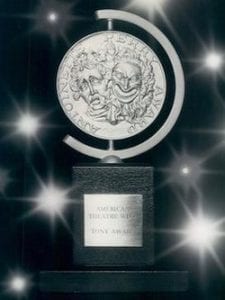 Tony Award winning musicals aren't just popular, they're fun to perform. And with the amount of awards they've won and how well known they are, they're sure to draw crowds every time. However, sometimes with high-end musicals, comes heavy costs and difficulties finding just the right costumes to perfect the performance.
Here's a list of the top 10 musicals with the most Tony Awards over the course of their run, original or revival, that we can help you costume!!
10. How to Succeed in Business Without Really Trying
Following the advice of a book can be easy, but when trying to climb the ladder of the World Wide Wicket company can be downright hysterical. Between the 1950's business suits, pirate outfits, and Paris original dresses, we are always eager to help!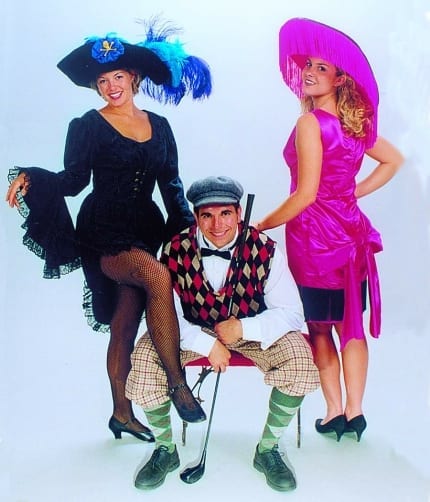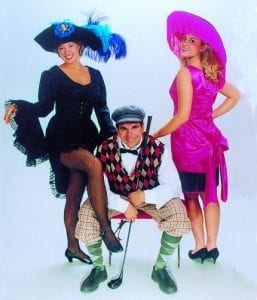 9. A Funny Thing Happened on the Way to the Forum
Since the opening of "A Funny Thing Happened on the Way to the Forum," the show itself has had such an interesting look and cast of characters. From the matching Proteans, to the three veiled dresses that Philia, Domina, and Hysterium, this show can get a little tricky. We're proud of our costumes for this production, and how closely they resemble the 1995 Broadway revival costumes.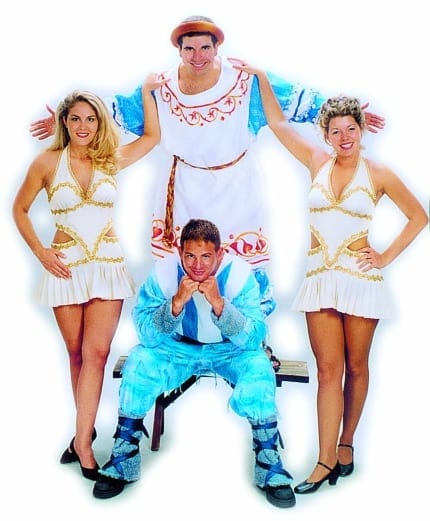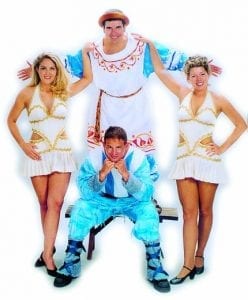 8. Pippin
Whether you are playing the Leading Player, or one of the many chorus members of "Pippin", the play requires multiple costumes for each actor, each widely different than the last. Pending on the size of your cast, that can be hard to find that many matching costumes at a quality price.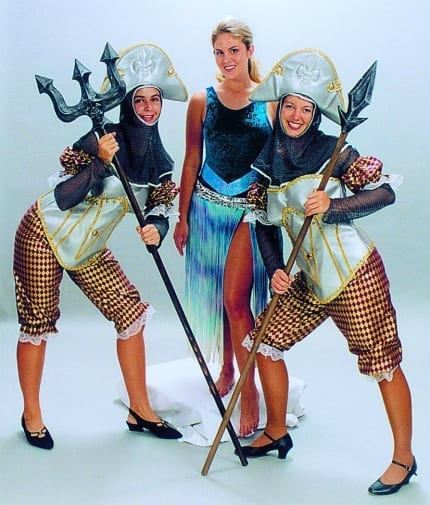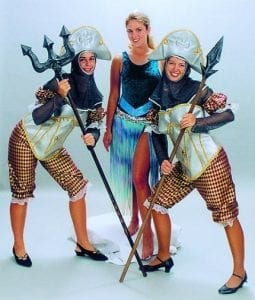 7. A Chorus Line
What could "Chorus Line" be without it's ending show stopping matching gold costumes? Not many rental companies offer Chorus Line, and it's harder still to come up with matching gold costumes for both men and women that won't break the budget. We still rent out our Chorus Line costumes on a regular basis to those who are in need.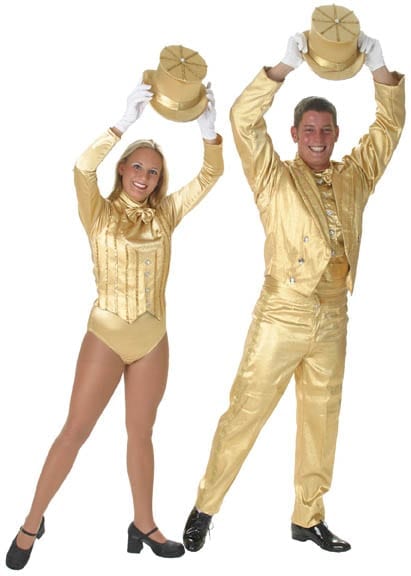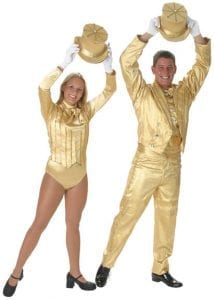 6. Kiss Me, Kate
While the upcoming 2019 Tony's may have something to say on the number of Tony Awards it currently has, "Kiss Me, Kate" is still the only production on this list based off of a Shakespearean play. Requesting both 1940's specific attire as well as renaissance attire, costuming this show can become a bit of a headache, but not if you rent from us.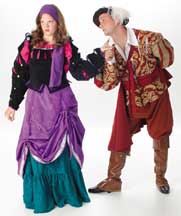 5. Sweeney Todd
The Demon Barber of Fleet Street has gained a total of 8 Tony Awards from it's original run and 2 from it's revival. This fun Victorian production needs every type of gown from the highest of upper class to the lowest of lower classes. Our stock can really help bring your show to life with our wide selection of both male and female wear from this period.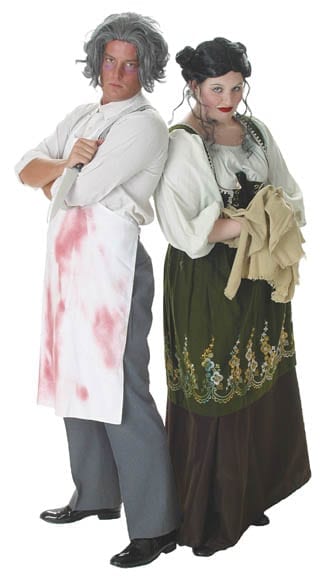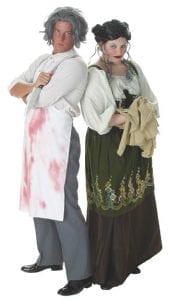 4. Fiddler on the Roof
Tradition, as Tevye would say, is most important to this production, and who are we to argue with a show that has 9 Tony Awards to it's original run finding the right traditional costumes to create a large village of poor Jewish individuals in 1905 can be a challenge. But we're here to help keep that tradition going!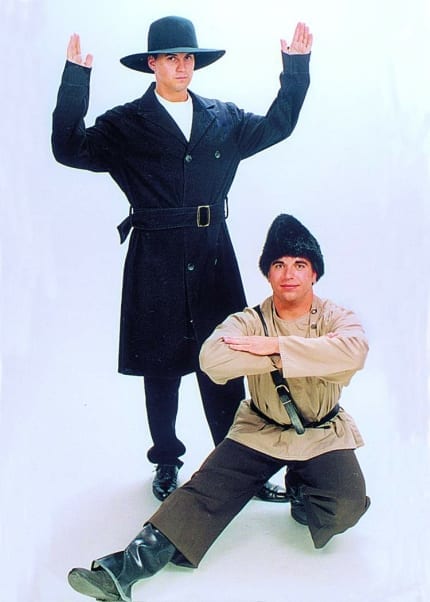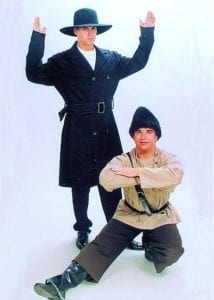 3. The Producers
The production on this list with the most Tony Awards from it's original run totaling 12, "The Producers" follows two con men as they attempt to put on Broadway's biggest flop con, but end up putting on a huge hit. We are absolutely in love with our costumes for the Producers, especially the Showgirls!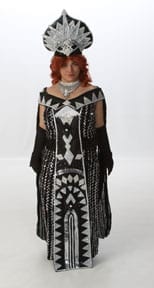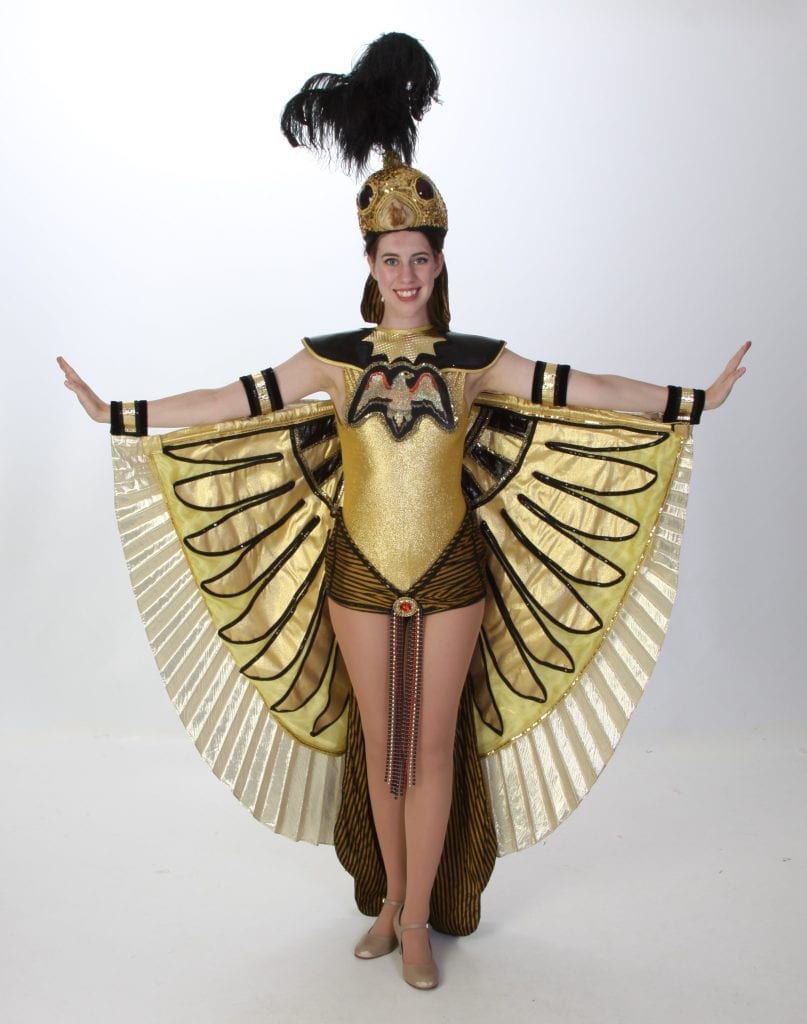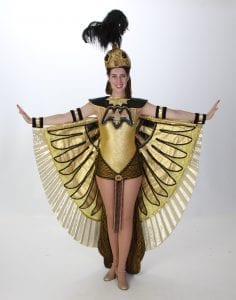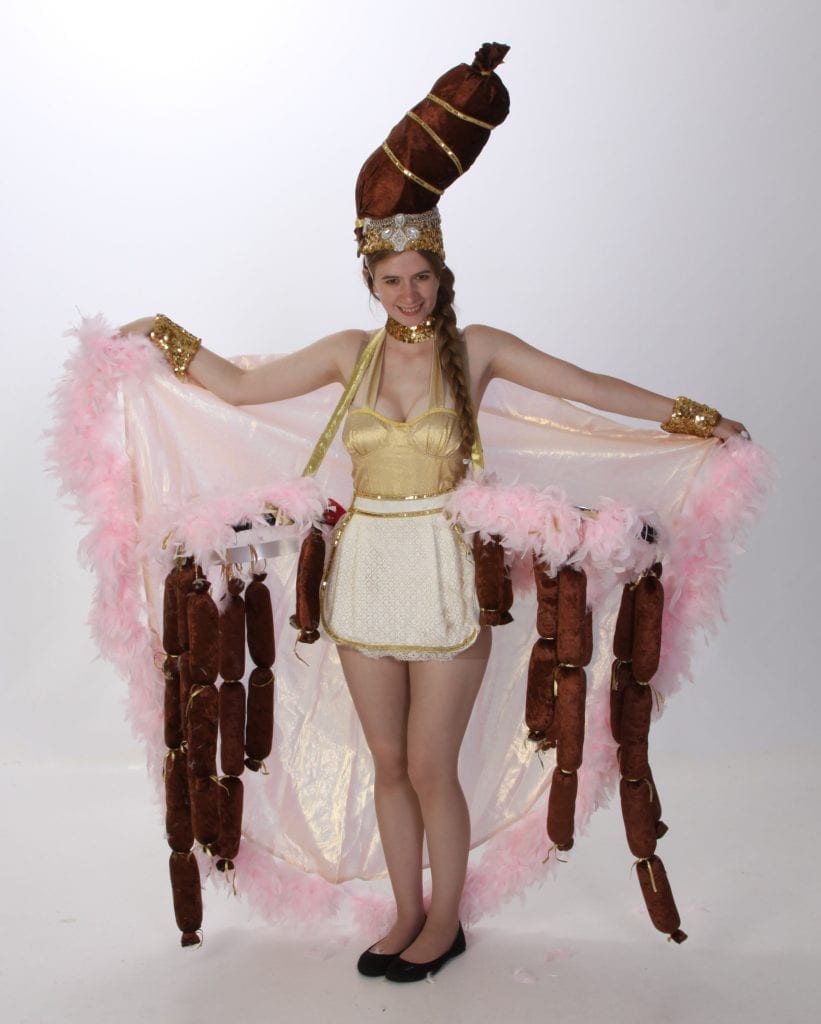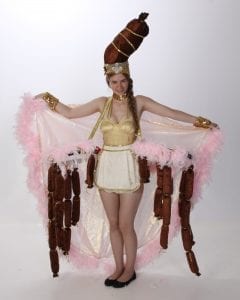 2. Hello Dolly!
With 15 Tony Awards to its name, it's not hard to see why Hello Dolly is high on her list. With such iconic dresses as her white wedding suit, and her red beaded gown, Dolly Gallagher Levi is hard to dress by just pulling things out of a closet. With such a specific time period, we can easily aid in your need for your costumes large cast or small!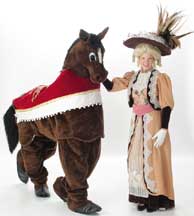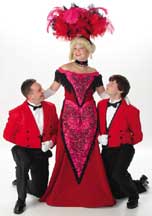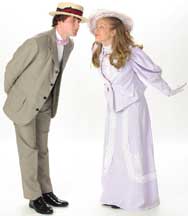 1. South Pacific
With 10 Tony Awards for it's original production and 7 for it's revival, Rodger and Hammerstein's South Pacific is the Musical that currently holds the records for the most Tony Awards to it's name. From the sailors to the comic strip costumes to the native wear, we have everything you're looking for to aid in your next production!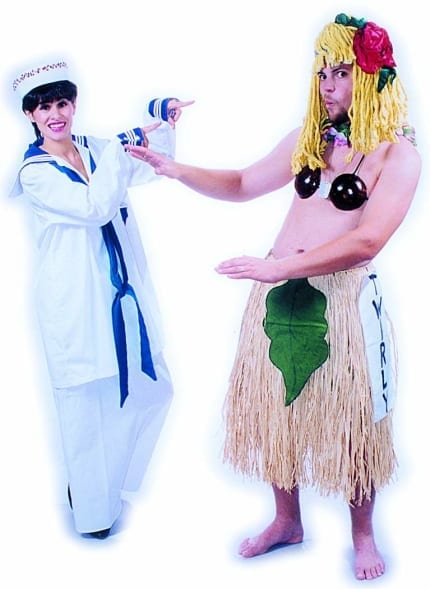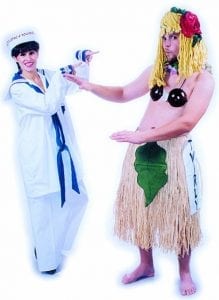 To receive a costume plot for one of the productions listed above or to check out what other Tony Award winning musicals we have available to rent, click here! To print a copy of our free informational packet, click here!